Sales are important, profits are the goal
By having instant access to all your expenses, Turify makes it easier for you to make decisions that will increase your profit.
A Gift for the Finance Department
Get the Correct Costs—In Advance
Our Automatic Cost Calculation tool is the tool your Finance team has been waiting for. This tool takes advantage of Turify's data collection and AI technology to get work done in little to no time. Your team will be able to create automations for tasks that have been too time-consuming and increase their productivity.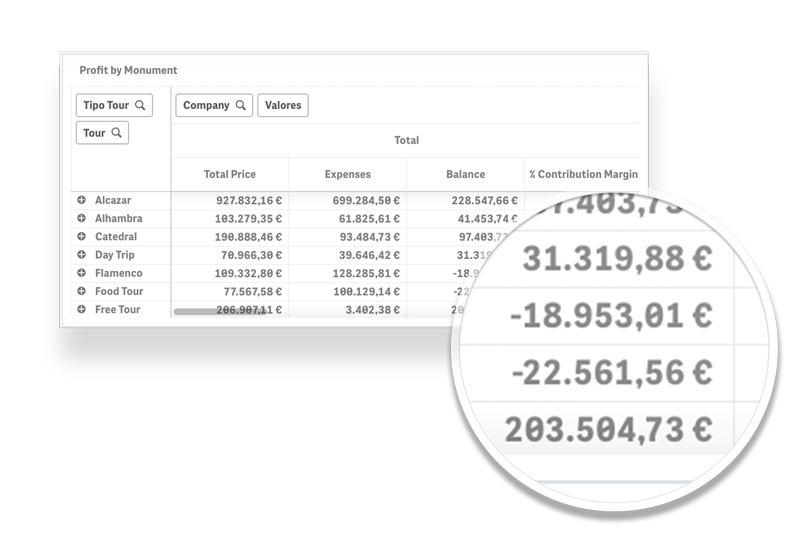 Costs are everyone's business
Not all sales are profitable
Turify records all expenses associated with your tour and activities company instantly to give you access to data in real-time, helping you make cost objectives a priority for everyone in the company.
Make smarter pricing decisions by considering all tour expenses
Decrease losses by ensuring all sales are profitable
Bring in more profit by working for yourself, not for commissions and wages
Use data and metrics to negotiate better prices with your suppliers
Analyze data to determine when to buy tickets in bulk
Easily use a cost-benefit analysis to choose between suppliers
Reward high performing guides based on track-record of customer success
Compare costs between cities and specific tours
Monitor Your Company's Financial Health
In real-time / multi-device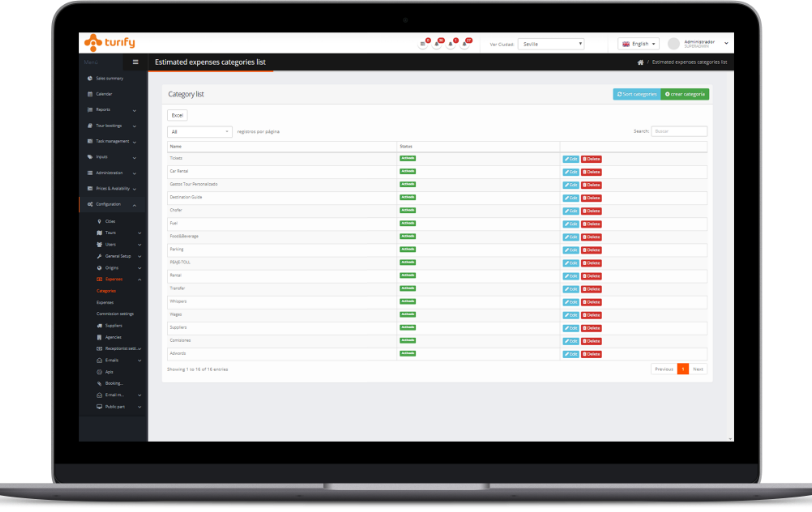 Design it Your Way
Design the costs and revenue drivers associated with each activity. But it doesn't stop there. You can also assign costs to each product and organize them into categories.
Tickets
Guides
Transportation
Drivers
Fuel
Food & Beverage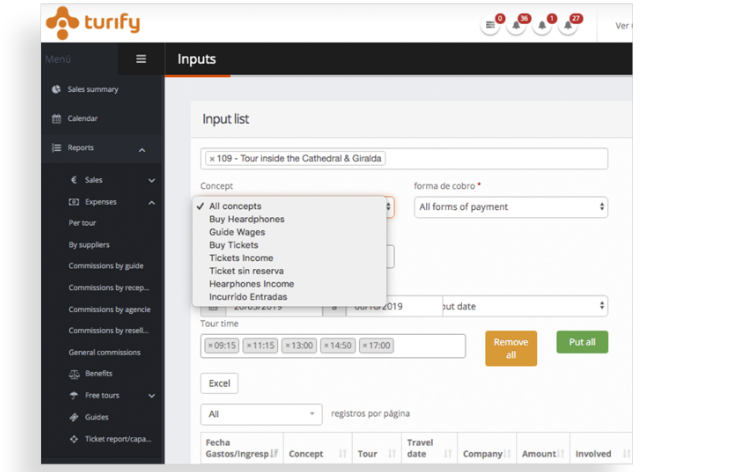 Make Administrative Tasks More Enjoyable
One-Time Data Entry / One-Time Setup
By immediately registering income, wages, ticket costs, and more into the Turify system you can eliminate the administrative back and forth with partners and suppliers. Instantly calculate supplier invoices free of errors allowing your employees to focus on other tasks they are more passionate about.